Thursday, March 13, 7:00 p.m. Live Webcast!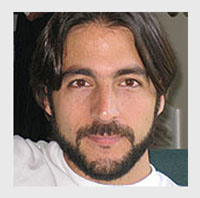 When we speak of "enlightenment," what may come to mind is the image of a light bulb within us suddenly switching on, illuminating the darkness of our delusion with the all-pervading light of wisdom. This experience happens suddenly and with a sense of great surprise and wonder. But does enlightenment always occur suddenly? Or is there gradual process of spiritual unfolding that comes about as a result of cultivating a path of training that takes a long time and possibly many lifetimes?
Pablo Sender, PhD. has presented Theosophical lectures, seminars, and classes in India, Spain, England, and the three Americas. He is an author and a prolific writer of articles published in various Theosophical journals.
$10 for guests $5 for members