May 23, 7 p.m. Live Webcast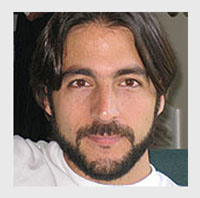 Most human beings deal with the challenges of daily living by means of physical actions, emotional responses, and intellectual endeavors. Although these may be appropriate coping skills on a practical level, they rarely address the root cause of the difficulties we encounter, and we tend to repeat mistakes or create new problems in solving the old ones. Fortunately, we all possess a higher faculty—one that can bring about a fundamental change in ourselves and in society. This faculty, variously called awareness, mindfulness, or witnessing, becomes an active power when we discover how to tap into it.
Pablo Sender, Ph.D., became a member of the Theosophical Society in his native Argentina and has presented Theosophical lectures, seminars, and classes in India, Spain, England, and the three Americas. His articles, in Spanish and English, have been published in several Theosophical journals.
10 for guests $5 for members
Join Pablo for the Living Theosophy Series.