Thursday, April 24, 7:00 p.m.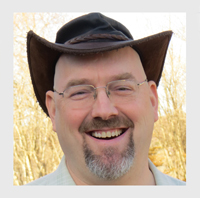 The twins of Hope and Fear, the two most common motivating forces, are secretly behind most action or non-action. However, a life lived solely in response to the urges of Hope and Fear rejects the present moment in favor of an imaginary better one. Is there a way to remain in the moment as we hurtle through this wonderful, excruciating, and uncertain life? The steady, whisper-soft voice of the Taoist sage guides us along that path.
Stephen Watson has immersed himself in Eastern philosophy for over 30 years. His martial arts training (the how) began in concert with his interest in philosophy (the why). Stephen's motto is: When you have enough "Whys," you have "Wise." He is regularly featured in Inside Kung-Fu magazine for both his jovial personality and world-class skill. An international, 12-time U.S., and world champion in Tai Chi push hands, he operates a small martial arts school in Connecticut where he hosts masters and students. Visit his Web site: somedayfarm.net for more information.
$10 for guests $5 for members
Please join Stephen for World Tai Chi and Qigong Day, Saturday April 26. See Special Events. He is also offering two workshops, Harmonize and Heal with Tai Chi, Saturday, April 26 and A World of Healing, Sunday, April 27. See Workshops and Retreats!