Astrology for the Year Ahead: The Uranus/Pluto Grand Cross in 2014
Thursday, January 9, 7:00 p.m.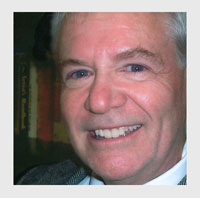 Most people in astrology are aware of the ongoing Uranus/Pluto square. In April and December, this aspect will peak again, forming a Grand Cross to the U.S. Sun/Saturn square. Some astrologers feel the Sun/Saturn square has everything to do with a strong, but repressive federal government and also the health of the nation. Chemical weapons, the Affordable Health Care Act, and the U.S. economy are a few of the issues that this Grand Cross will influence. We are headed for a bumpy ride in 2014!
Dave Gunning is an astrological consultant, teacher, and lecturer. His readings, classroom teachings, and talks have always emphasized the importance of a person's interconnectedness to the Spiritual Self. Dave has written articles for Dell Horoscope magazine and Mountain Astrologer.
$10 for guests $5 for members
Join Dave for Beginning Astrology I and II, online or in-person, or Stargazing: An Astrology Discussion Group.