Conversations with the President
First Tuesday of the month, 7:00-8:00 p.m.
February 4, March 4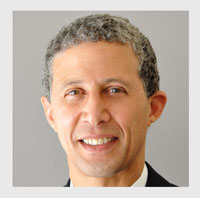 In today's world, attempting to live a spiritual life can be demanding and confusing. Gone are the days when one can retreat to the cave or forest. In the midst of job, family, finance and a host of other obligations is where we must develop our spiritual practice. Join Tim Boyd for these monthly open conversations on the spiritual life..
Tim Boyd, president of the Theosophical Society, has been a student of the Ageless Wisdom since his encounter with Bill Lawrence in 1973 which led to the founding of a spiritual community that was active in Chicago for twenty-five years. Through his involvement with the Theosophical Order of Service and the Chushul orphanage in Tibet, Tim's connections led to an audience with the Dalai Lama resulting in the Society's sponsoring his visit to Chicago in 2011.
No charge. Donations welcome.
Tim Boyd will speak about The Root of Pain and Source of Healing on December 12. See Thursday Evening Programs.
Tim Boyd will speak about The Reach of Happiness on February 6. See Thursday Evening Programs
For more information, please call 630-668-1571, ext. 315.