Be Still As A Mountain, Move Like A Great River
Tai Chi Chuan and Qigong
Mondays, 7:00–8:00 p.m.
April 1–June 24 (12 sessions) No class May 27.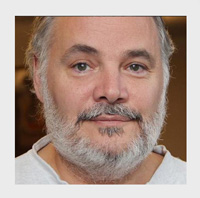 This program will focus on the foundational aspects of Tai Chi Chuan. Students will learn principles that allow for a type of movement, the feeling of which is exquisite and hard to describe. Imagine the experience of being blown about by a gentle breeze coming from inside you, yet still being firmly rooted in the ground and cradled in the moment. Stillness, silence, and their union will also be cultivated.
Ben Furman has studied Tai Chi Chuan with several first and second generation students of Professor Cheng Man-Ching and is certified to teach Level I Spring Forest Qigong by its founder Master Chunyi Lin.
Donations requested. Practice required.
Please consider others: Do not wear any perfume, cologne, or scented lotions.