Living Theosophy
The Living Path
Wednesdays, 7:00 p.m., May 8, 15, 22, 29 Live Webcast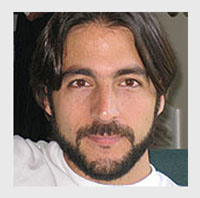 Everything in the cosmos is subject to a process of evolution that takes eons to unfold. Most kingdoms of nature spontaneously follow this gradual growth but human beings, by virtue of being endowed with a mind and free will, have the ability to influence the pace of this journey. The Theosophical teachings point to the existence of a path that can greatly accelerate the evolutionary process in those who are able to tread it. Living Theosophy lectures are webcast (see schedule below) and also made available online at the Media Library.
.

May 8 - The Masters of the Wisdom
May 15 - The Occult Path
May 22 - Discipleship
May 29 - Self-Transformation
Pablo Sender, PhD, became a member of the Theosophical Society in his native Argentina and has presented Theosophical lectures, seminars, and classes in India, Spain, England, and the three Americas. His articles, in Spanish and English, have been published in several Theosophical journals.
$5 suggested donation
Hear Pablo's talk "The Power of Awareness" on May 23, See Thursday Evening Programs!