Celebrating Unity Within Diversity
The Link Between the Bahá'i Faith and Theosophy
September 20, 7:00 p.m.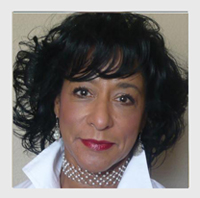 2012 marks the 100th Anniversary of the visit to the United States by 'Abdu'l-Bahá, son of Baha'u'llah, the founder of the Bahá'í faith, the basic principles of which focus on the oneness of God, the oneness of humankind without prejudice of gender or race, and the foundational unity of all religions. On three separate occasions, he addressed Theosophists, including a gathering on May 4, 1912 at Northwestern University in Evanston, Illinois. This evening, gain insight into 'Abdu'l-Bahá's vision of the spiritual coming-of-age of humankind and discover how it is currently unfolding throughout the world.
Valerie Dana has served as Deputy Secretary of the National Spiritual Assembly of the Bahá'ís of the United States since 2010. She has over 35 years of experience as a practicing attorney with civic work in disaster recovery and adoption law. Mrs. Dana also speaks regularly on such subjects as the practical application of spiritual principles and the evolution of social reality.
$10 for guests $5 for members