TheosoFEST is a festival designed to celebrate the wisdom of the ages, the unity of all life, and spiritual self-transformation.
Enjoy presentations and activities exploring Theosophy, comparative Religions, Western esotericism, meditative practices, and much more!
See below the list of 45 min talks. Click on the titles to read the descriptions of the talks and bios of the speakers.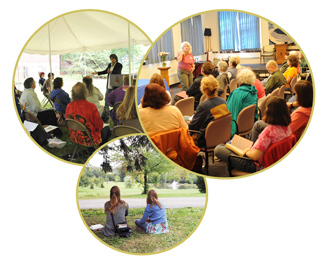 Location key: (A) = Auditorium, (C) = Classroom, (M) = Meditation room,
(L) = Labyrinth, (K) = Kids Korner, tent, (S) = Short Talks, tent
All the talks in the Auditorium will be webcast!


---
---
---
---
---
---
---
---

---