Therapeutic Touch: A Heart and Hands Healing Modality
Saturday, September 15 Cancelled
Interested in learning more about Therapeutic Touch? To be contacted by Marilyn Johnston regarding TT and a rescheduled workshop, please leave your contact information with the desk: 630. 668.1571 ext. 315 or e-mail info@theosophical.org.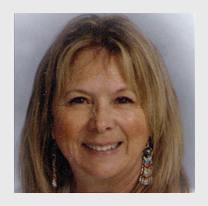 Learn how the holistic principles of Therapeutic Touch (TT) can be integrated into one's life for peace, relaxation, and balance of body, mind, and spirit. A brief history will be presented along with hands-on practice. This workshop is for individuals in the healthcare field, caregivers, or those needing a day of relaxation and peacefulness.
Marilyn Johnston-Svoboda, EdD, RN, is Professor Emeritus of Nursing, College of DuPage. She studied and trained with Therapeutic Touch (TT) founders Dora Kunz and Dolores Krieger and her doctoral dissertation was on Therapeutic Touch. Dr. Johnston's teaching style also reflects her Native American heritage. She co-facilitates, with Sue Wright, a Therapeutic Touch Practice Circle on alternate Wednesdays.