Awakening the Synchronistic Life
With Ray Grasse
Tuesday July 17, 24, 31, & August 7, 7:30 - 9:00 p.m.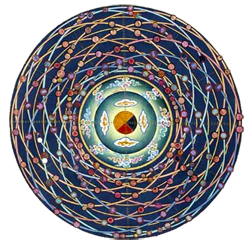 We've all experienced remarkable coincidences from time to time, or what psychologist Carl Jung referred to as synchronicities. This four-week webinar will explore ways that we can become more aware of "meaningful coincidence" in our lives and look at how a deeper understanding of this phenomenon can open the door to a dramatically different understanding of our world than what is taught by materialist science. Along the way we'll also consider how this theory resonates with the teachings of history's great mystics and philosophers. Previous familiarity with Ray Grasse's book The Waking Dream is helpful though not essential.
Class 1) Recognizing Synchronicity in Our Lives
Class 2) Omens, Divination, and Symbols
Class 3) Life as Guru
Class 4) Synchronicity--Seeing the Big Picture
Ray Grasse worked on the editorial staffs of Quest Books and The Quest magazine for ten years, and is author of The Waking Dream: Unlocking the Symbolic Language of Our Lives (Quest Books, 1996), called by Patricia Barlow "the best book on the issues underlying Carl Jung's concept of synchronicity." He is a widely known astrologer, and studied extensively with teachers in the Kriya Yoga and Zen traditions. His website is www.raygrasse.com .
$100 for 4 week class