A Special Invitation to TheosoFEST
Details

Published: Monday, 21 May 2012 16:49
By Lauren Rourk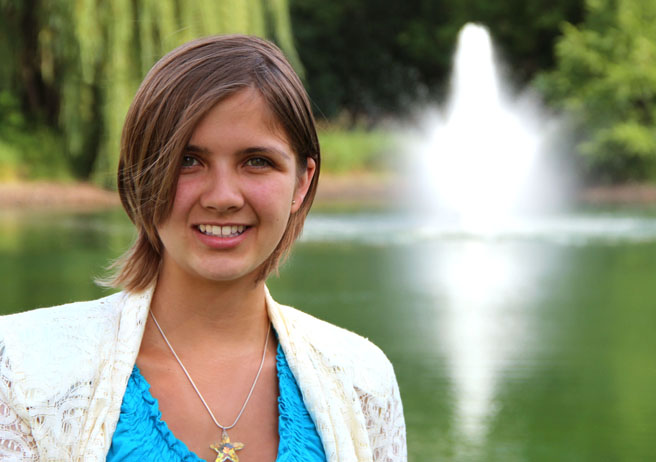 As a teenager diving headfirst into the promised days of summer, I decided that I wanted to make this season's break meaningful. I knew a summer job would never work, and just vegetating at home wouldn't be an option either. So, I decided to go for a volunteering opportunity, which I knew, if anything, would pass the time and look good on the college applications in the fall. I began my search, and, after a while, I found the Theosophical Society in America. All I really knew about it was a place that religions were studied and compared, which sounded interesting. I decided to volunteer, knowing that if I accomplished anything, I'd at least learn a few things here and there. What I didn't know, was how much I would learn, and I how much I would experience.
Sooner than I knew it, my first day for volunteering came up like the morning sun. I really hadn't thought at all of what the experience was going to be like, so with a mind as open as the sky, I started my first day. From the minute I stepped in the door, I felt like I belonged. Not to a club, not to an organization, but to something truly greater than myself, something that went even beyond the boundaries of the grounds. For I realized I was now in an environment, where people, from all walks of life, loved to live, grow, and experience life for all that it is. I found a place where it is okay to question everything, from "what does anima mundi mean" to "what's the meaning of life". New thoughts, beliefs, and ideas were not only accepted, but they were welcomed and embraced with the greatest compassion. I never had thought that I could have found somewhere, much less in the Chicagoland area, that would not only stimulate the mind, but also lift the soul in such a way. The vibe that I felt, was just incredible, and that feeling is so hard to find anywhere else. There were things I knew before, but after finding the Theosophical Society, I began to live them out. Just having the ability to talk on a deeper level, to think at a deeper level, and even to act in a deeper level, has certainly redefined who I am.
That moment was four weeks ago. I've continued to volunteer at the Theosophical Center because it goes beyond what I've known, and what I have experienced. I'm truly grateful that I have an entire summer to be apart of this wonderful center of consciousness. The Theosophical Society has expanded my awareness, and it has made me rethink what my world is, and what my role in that world is. I know, when it becomes fall, it's going to be quite a challenge going back to the grindstone of school. But I know that I will be able to take the feeling with me, and that same reverence, honesty, and admiration. I will bring this experience with me, and all I can wish for is to share it. Everyone should have at least a chance to experience their higher self, and there are many opportunities right around the corner here at the Theosophical Society.


On September 8th, the Theosophical Society will open its doors and hold TheosoFEST, where you can discover for yourself a world of higher truths and higher joy. You can celebrate life, and celebrate your own soul through meeting others who are just as interested as exploring life and its wonder. From 10am to 5pm, expand your thoughts and your perspective with lectures on spirituality and the soul, vendors to engage the body and the mind, and an environment to remember just how grand you truly are.