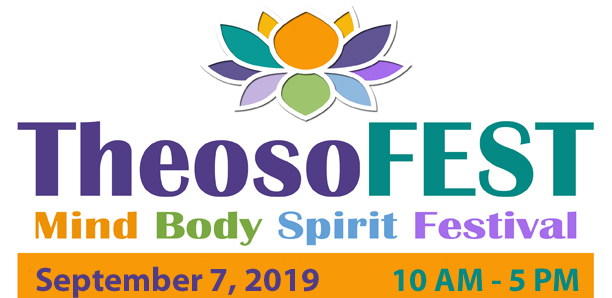 Join us for arts & crafts, games, bubbles and free face painting all day!
Make your own nature jars, elemental wreaths and collages!

10:00

Welcoming the Elements

10:15

Water Activities

10:30

Water Yoga with Amber Bloomquist

11:00

Earth Yoga with Amber Bloomquist

11:30

Earth Activities

12:00

Gilbert the Groundhog Book Reading and Breathing Exercises with Regina E. McCarthy

12:45

Air Activities

1:00

Breathing Games and Five Sensory Play with Shantal Alonso

1:45

Fire Activities

2:00

Share Your Light: Share a Talent—song, story, or dance

2:30

Light Inside Book Reading and Yoga with Kaylene Shannon

3:00

Music Making with drums, singing bowls, and more!

4:00

Grandma's Magic Pillows Book Reading and Meditation with Karen Carlson

4:30

Mindful Eating with Genis Schmidt

4:55

Thanking the Elements
Genis Schmidt and Shantal Alonso will be co-leading and introducing spiritual activities associated with the four elements (Water, Earth, Air, and Fire) throughout the day. Throughout the day we will sing, dance, create, share, and make music. There will be yoga presentations and book readings. We will also have some time for children to share how their light shines. Toward the end of the day we will bring the elements into ourselves through food.
Genis Schmidt has been leading seasonal celebrations for over seven years and has taught outdoor education and nature-based spirituality to children. She is a certified Dances of Universal Peace (DUP) Leader and has been trained in teaching DUP to children. She is married with two daughters and loves witnessing their sense of wonder about nature and spirituality.
---

Amber Bloomquist,founder and certified children's yoga teacher with Kindness Kids Yoga. Kindness Kids Yoga is a service-based yoga business serving the western suburbs. They are on a mission to make the world kinder one child at a time through love of self, love of others, and love of all around. https://www.kindnesskidsyoga.com/
---
Karen Carlson is a Therapeutic Relaxation Expert and founder of Be Well and Renew, a wellness business that provides resources and services for children and adults to enjoy relaxation. Karen has been a licensed massage therapist for over 19 years and operates her wellness business at two locations. She is also a speaker and workshop facilitator. Be Well And Renew provides wellness through inspiration cards, guided meditations, and therapeutic massage. Today, Karen is highlighting her book Grandma's Magic Pillows and the accompanying magic pillow. This simple and fun resource helps children cope with stress from feeling overwhelmed and decreases the effects of increased technology.
---

Kaylene Shannon has been a yoga teacher in the Chicago suburbs for well over a decade. Her career began in education and she has taught at public schools for over 10 years. She enjoys bringing mindfulness practices into the mainstream by teaching her students yoga and meditation practices. Kaylene is the author of children's book The Light Inside. She earned her Reiki Master Teacher title six years ago and has been conducting Reiki trainings since. She is currently studying shamanism and learning to incorporate this practice into her other work as a soul care practitioner.
---

Regina E. McCarthy, LCSW, ACHT,
is a holistic psychotherapist with a private practice in Elgin, IL. She received her undergraduate degree from Boston College and her master's in social work from Loyola University. She is a member of the National Association of Social Workers and the Wellness Institute and is an advanced heart-centered hypnotherapist® and Reiki Master. She is also a member of the SCBWI and the Independent Book Publishers Association. She lives with her husband and has three adult children and a cat named Bob. Courageous Gilbert the Groundhog is her first book.
Blue Stone Healing Center , LTD
Holisic Psychotherapy Healing Body, Emotions, Mind and Spirit.
www.bluestonehealingcenter.com
847.275.4869
regina@bluestonehealingcenter.com
---
Shantal Alonso - Mindful Educator
Shantal Alonso is a wellness and personal growth champion who provides mindfulness education to youth and families to empower them with the tools to thrive in their personal, academic, and professional lives. As a Mindful Educator, Shantal uses mindful and creative tools and practices to teach self-awareness, self-expression, and self-regulation in order to strengthen your well-being, awaken your inner resilience, and help you cultivate a higher level of compassion, connection, and communication with the world around you. In teaching mindfulness, Shantal brings her experience as a parent, life coach, and her own daily mindfulness practice to provide a welcoming, supportive, compassionate and healing environment coupled by a keen sense of the mindset needed to introduce and nurture a love for this invaluable practice to our youth and their families. Shantal offers both private one-on-one instruction and public group lessons for youth, parents, and individuals in Chicago and the surrounding suburbs. www.evoyoution.com