Approaching Inner Knowledge:
A Discussion on the Agencies of Faith, Devotion, and Practice in Cultivating Intuition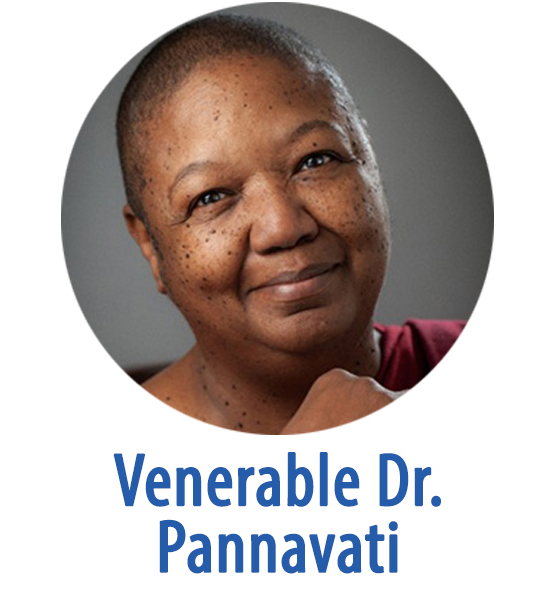 Einstein said we've been given two gifts: rationality and intuition, and that the first should serve the second because only in intuition do we get our values. The Buddha said that his Dharma and Discipline, while pragmatic, could not be apprehended by mere reasoning alone, nor blind devotion. It requires the agency of faith.
In Buddhist tradition, faith is both that which focuses the practitioner's mind and fuels the heart to reach a heightened quality of contentment, skill, and purpose. It opens the way for direct guidance in how to lead a life of charity, virtue, and unshakability in the face of "worldly winds." Through the principles of faith, devotion, and practice, we can arrive at an inner knowledge that will inform how we respond to the various positive and negative experiences we encounter in our lives. Cultivating our inner guide (intuition) is essential to engaging with the world and finding peace and harmony within ourselves and with others.
Ven. Dr. Pannavati, a former Christian pastor, is co-founder and co-Abbot of Embracing Simplicity Hermitage and co-director of Heartwood Refuge and Retreat Center, an intentional community center in Hendersonville, NC. A black female Buddhist monk ordained in the Theravada and Chan traditions, she continues Vajrayana empowerments and teachings with Rinpoche Zhaxi Zhouma and received transmission from Roshi Bernie Glassman of Zen Peacemaker. Venerable Pannavati conducts retreats nationally and is president of the Treasure Human Life Foundation. Learn more at https://pannavati.org/about.