Unity: The Secret Is in the Center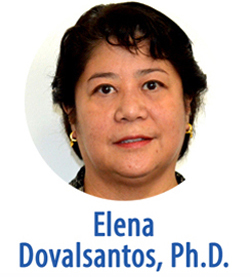 Deep in the center of all beings is the One Reality whose nature is harmony and bliss. Realizing this is the key to Universal Brotherhood, calling forth morality, altruism, and compassion for all that lives. It is the only assurance of happiness and fulfillment. It is the secret to achieving true unity and peace.
Elena Dovalsantos, Ph.D., MBA, has a doctorate in chemistry and a master's degree in management. She taught at the university level and spent her career in scientific research. A third generation theosophist, she has been a member of the Theosophical Society since 1971. She served as president of the TS in the Ojai Valley in California and the Beacon Theosophical group in San Diego, CA. She lives and volunteers at the Krotona Institute of Theosophy, leads classes on The Secret Doctrine locally and internationally, and co-facilitates online webinars sponsored by the TSA.