Unity: The Secret is in the Center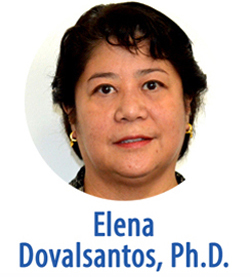 When factions with divergent views look to establish peace, they meet halfway to find common ground. When one tries to understand a subject matter or a problem, one probes into the heart of the matter. To be able to look deeply into our own hearts is to find the center that we all have in common. In this center is the secret to unity, peace, harmony, love, and happiness.
Elena Dovalsantos, Ph.D., MBA, has a doctorate in chemistry and a master's degree in management. She taught at the university level and spent her career in scientific research. A third generation theosophist, she has been a member of the Theosophical Society since 1971. She served as president of the TS in the Ojai Valley in California and the Beacon Theosophical group in San Diego, CA. She lives and volunteers at the Krotona Institute of Theosophy, leads classes on The Secret Doctrine locally and internationally, and co-facilitates online webinars sponsored by the TSA.