Frequently Asked Questions (FAQ)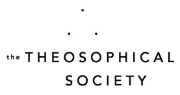 ...about Zoom meetings at the Theosophical Society in America

---
I can't attend the live meeting. Can I get a recording?
My internet connection is not very good. What should I do?
I didn't get a meeting invitation 30 minutes before the start time. What should I do?
How do I install the Zoom software on my computer?
How do I know my equipment will work while I'm attending a Zoom Meeting?
I am new to Zoom. How do I use the Zoom software?
Can I use my mobile device?
I'm having a technical problem I can't resolve. What should I do?
Are webcams required? If I don't have a webcam, what should I do?
Why do you recommend opening the Chat and Participant panels when I enter the meeting?
Where can I learn even more about Zoom?
---