September 11, 7:00 p.m.  Live Webcast!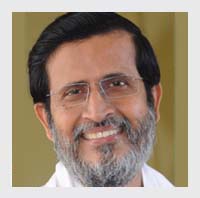 The purpose of mindful meditation is not to achieve anything, but to reach a state of letting go, a profound state of relaxation. It is our willingness to do nothing, to just be with the self, in silence, without any external support. It is in this powerful state of mind and stillness that great innovations and creative genius happen. With 40 years of meditation and mindfulness experience, Shuddhaanandaa truly demonstrates this art of meditation and walks the talk! 
Shuddhaanandaa Brahmachari is a globally-acclaimed motivational and spiritual teacher, author, social advocate, and peace maker. His Simple Art of Managing Stress and Course in Mindfulness programs have inspired audiences worldwide. Author of internationally acclaimed Making Your Mind Your Best Friend, Shuddhaanandaa received the Man of Peace Award from the World Organisation for Peace in 2012. Founder of Lokenath Divine Life Mission in 1985, he developed groundbreaking programs that serve thousands of poverty-stricken individuals in slums of Kolkata and remote villages of West Bengal.
Visit www.courseinmindfulness.com or facebook.com/srisri.shuddhaanandaa.
$10 nonmembers $5 members