Thursday, February 09, 2017, 07:00pm - 08:30pm

Thursday, February 9, 7:00 p.m.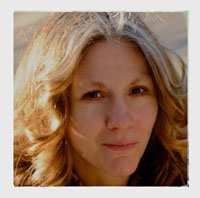 Celtic mythology was passed on orally by Druid priests, and worship of Celtic Goddesses was discouraged by the Romans and Christians. However, many Celtic figures were integrated into the new culture, and the resurgence of Druid and Pagan movements has sparked interest in Celtic goddesses. Learn how goddesses like the trifold goddess Brigid, with her powers of Fire of Inspiration, Hearth, and Forge, is celebrated today.
Hazel Archer-Ginsberg is a spiritual midwife and trans-denominational minister working in an eclectic style that inspires connections, initiating us into the magic waiting to be revealed in the cycle of the seasons. She is also the festivals coordinator of the Rudolf Steiner Branch of the Anthroposophical Society, a lecturer, promoter, blogger, poet and performance artist. Learn more at www.ReverseRitual.com.
$10 nonmembers   $5 members