Facilitators: Jim Bosco and Meredith Bosco

Every Monday, 7:00 - 8:30 pm [UTC-05]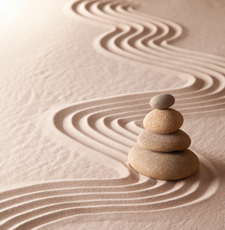 Join us for a fellowship of study and practice as we explore the common threads in spiritual traditions that lead to the direct experience of universal consciousness.
Each week we will combine a shared meditative practice with study and discussion of a tradition or aspect of the spiritual path. The intent of this group is to put all the pieces together to create a balanced path that can be tuned to each member's needs and interests. We will follow the tradition of shared practice and study (sometimes referred to as satsang or sangha) using an eclectic approach in the Theosophical tradition.
The group is open to new participants at any time. We will return to key concepts frequently, as members will experience the information from a different vantage point each time while they continue to ascend the "spiral staircase."
Jim Bosco has been a student of yoga philosophy, Theosophy, and meditation for over 45 years. He has also been a Reiki Master/Teacher for over 20 years.
Meredith Bosco, a lifelong meditator and spiritual seeker, is also a Reiki Master/Teacher expressing her spirituality through the practice of energy healing.
Registration includes access to recordings of the webinars.

Suggested donation $35

Register Here