Service as Spiritual Practice
Facilitator: Pablo Sender
Every Wednesday, 10:30 a.m. - 12:00 p.m. Central time [UTC-05]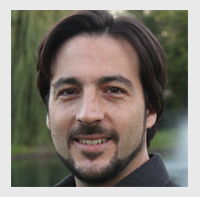 Walking the Theosophical Path is an online group focused on learning how to practice the Theosophical teachings.
Starting on March 14, 2018, we begin a new series exploring the subject of Service as understood by Theosophical teachers such as H.P. Blavatsky, Annie Besant, George S. Arundale and others. Weekly exercises will be suggested and discussed to assist the participants' practice.
Pablo Sender, Ph.D., became a member of the Theosophical Society in his native Argentina and has presented Theosophical lectures, seminars, and classes around the world. His articles, in Spanish and English, have been published in several Theosophical journals. Learn more at his website: www.pablosender.com.

Registration includes access to recordings of the webinars.
Donations Appreciated