Thursday, October 04, 2018, 07:00am - 08:30pm

Thursday, October 4, 7:00 p.m.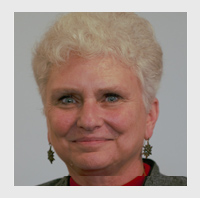 What does social justice mean and how does it apply to living a spiritual life? Where does our individual responsibility lie in relation to helping others? How do we balance our compassion and desire to help those who are suffering while also honoring a greater universal perspective of karma and dharma? Sifting through the complex concepts of karma, dharma, and service to humanity provide the foundation for this discussion.
Barbara B. Hebert, Ph.D., currently serves as president of the Theosophical Society in America. A third-generation Theosophist, Barbara has been involved in local, regional, and national offices throughout her years of membership. In addition to her years of service with the Theosophical Society, she has been a mental health practitioner and educator for many years.
$10 nonmembers, $5 members