Thursday, October 11, 7:00 p.m.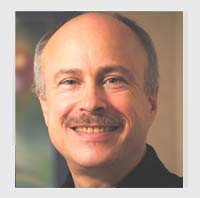 During his 50 years of membership in the Theosophical Society, Charles Webster Leadbeater (1854–1934) produced dozens of books, pamphlets, and articles on our inner spiritual life as he perceived it by means of clairvoyance. He examined everything from higher planes to physical planets, great angels to tiny atoms, and the high mass to the lowly handshake to determine their effects on various levels of our being. How do we assess this information? Is it still relevant to us today? How can we understand or adapt it to our daily lives? On this light-hearted journey through Leadbeater's writings, Kurt Leland will show us how to map our own inner life safari.
Kurt Leland is a national lecturer for the Theosophical Society in America. He is also an award-winning composer and the author of eight books dealing with subjects such as astral projection, near-death experiences, and mystical experiences associated with music. His latest books are a revised and expanded edition of Otherwhere: A Field Guide to Nonphysical Reality for the Out-of-Body Traveler (2018) and Rainbow Body: A History of the Western Chakra System from Blavatsky to Brennan (2016). An internationally known expert on the life and writings of Theosophical leaders and clairvoyants Annie Besant and Charles W. Leadbeater, Mr. Leland has also compiled and annotated Invisible Worlds: Annie Besant on Psychic and Spiritual Development (2013) and an authoritative edition of Leadbeater's classic, The Chakras (2013).
$10 nonmembers, $5 members