The Technique for Self-Transformation
Facilitator: Pablo Sender
Every Wednesday, 10:30 a.m. - 12:00 p.m. CDT [UTC-05]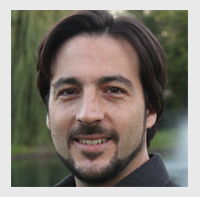 Walking the Theosophical Path is an online group focused on learning how to live the Theosophical teachings.
Starting on September 12, 2018, we begin a new series based on the book Self-Culture in the Light of Occultism by Dr. I. K. Taimni. Weekly exercises will be suggested and discussed to assist the participants' practice.
Pablo Sender, Ph.D., became a member of the Theosophical Society in his native Argentina and has presented Theosophical lectures, seminars, and classes around the world. He is the author of Evolution of the Higher Consciousness, and his articles have been published in several Theosophical journals. Learn more at his website: www.pablosender.com.

Registration includes access to recordings of the webinars.
Donations Appreciated
---
Self-Culture in the Light of Occultism by Dr. I. K. Taimni is also available under the titles:
Self-Culture: The Problem of Self-Discovery and Self-Realization in the Light of Occultism
Self-Culture: In the Light of the Ancient Wisdom

A Way to Self-Discovery: Self-Culture in the Light of Occultism
There are a limited number of used copies at Amazon.com and other online sellers.
The book can be borrowed here:
https://archive.org/details/selfcultureprobl00ikta
The Theosophical libraries in the United States have several copies:
https://catalog.swanlibraries.net/client/en_US/tod/search/results?qu=&qu=TITLE%3Dself+culture+&qu=AUTHOR%3Dtaimni+