Thursday, November 8, 7:00 p.m.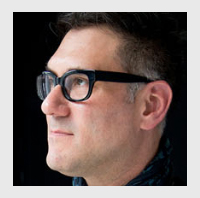 Mitch Horowitz will give the historical background of creative-mind metaphysics and discusses how he—a critically acclaimed historian and spiritual thinker who is supposed to be interested in "serious" esoteric traditions—grew dedicated to exploring mind power, or New Thought. He explores where the field of positive-mind metaphysics came from; where it succeeds and fails; its most promising figures and icons (past and recent); and how contemporary science validates the premise that thoughts make things happen. Finally, Mitch will consider whether mind metaphysics can serve as a path for serious people—a theme he deepens in his workshop.
Mitch Horowitz is the PEN Award-winning author of books including Occult America, One Simple Idea, Mind as Builder, and The Miracle Club. Mitch has discussed alternative spirituality on Dateline NBC, CBS Sunday Morning, and NPR's All Things Considered, and written for The New York Times, The Wall Street Journal, Time, and many other national publications. The Washington Post says Mitch "treats esoteric ideas and movements with an even-handed intellectual studiousness that is too often lost in today's raised-voice discussions." David Lynch says, "Mitch is solid gold." The Chinese government has censored his work.
A book signing will follow the program.
$10 nonmembers, $5 members