Thursday, November 15, 7:00 p.m.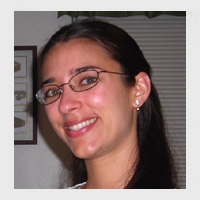 Since its founding in 1875, the Theosophical Society's motto, "There Is No Religion Higher than Truth," has attracted countless earnest seekers to study the enlightening doctrine of this worldwide movement. This presentation will explore some of the core universal values found in these perennial teachings and their spiritual applications, which can lead to the attainment of Self-Knowledge and the realization of Truth in every moment of our daily living. Join us in celebrating 143 years of Theosophy!

Danelys Valcarcel Cuellar, a Cuban-born artist, is a student of Theosophy, Anthroposophy, and Hindu philosophy who has dedicated the past 13 years of her life researching the field of spiritual education. Currently working at the headquarters of the Theosophical Society in America, Danelys is also a Montessori, Waldorf, and Krishnamurti teacher.
Enjoy refreshments and piano music afterwards!
$10 nonmembers, $5 members