Thursday, December 6, 7:00 p.m.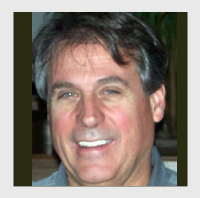 Our minds are constantly bombarded with negative suggestions that operate behind the veil of consciousness. Many of these thoughts, by no fault of our own, are accepted as truth by our subconscious mind. Negative programming can be very difficult to change and may cause anxiety, depression, guilt, fear, low self-esteem, and negative behavior. Fortunately, there are highly effective ways to overcome these obstacles and start living more fully and joyfully. Join us for a powerful lecture where you will learn how EMDR (Eye Movement Desensitization and Reprocessing) and neurofeedback analysis can help dissolve negative subconscious programming for a happier life.
Ryan Elliott, MSW, is co-director and founder of the Lightheart Center. Ryan has appeared on the Oprah Winfrey Show demonstrating past life therapy and has appeared in many other radio and TV shows for his expertise in subconscious analysis. He is a social worker, board-certified medical hypnoanalyst, and a long-time member of the International Medical and Dental Hypnotherapy Association. Ryan specializes in healing people by redirecting their subconscious minds towards greater prosperity, performance, and success by changing consciousness from victim to victor. Ryan is the author of The Secrets from Your Subconscious Mind.
$10 nonmembers, $5 members