Thursday, December 13, 7:00 p.m.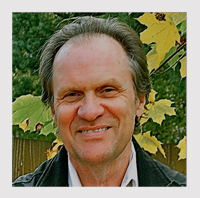 When does a "Great Age" truly begin, and how can we best unlock the meaning of the different Ages? Drawing on 30 years of research, astrologer Ray Grasse will explore these and other questions, while considering how the unfolding transition between Pisces and Aquarius can help to illuminate the profound changes taking place throughout our world, as well as in our own lives.
Ray Grasse worked on the editorial staffs of Quest Books and Quest magazine for 10 years, and is author of several books including The Waking Dream, Under a Sacred Sky, Signs of the Times, and An Infinity of Gods. He is also a practicing astrologer and is currently associate editor of The Mountain Astrologer magazine. His website is www.raygrasse.com.
$10 nonmembers, $5 members