with Richard Smoley
Mondays, 7:00–8:00 p.m. Central time [UTC-06]
January 14 to February 4 (4 classes)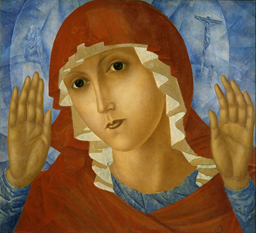 In this four-part series, renowned esoteric scholar and teacher Richard Smoley, author of Inner Christianity: A Guide to the Esoteric Tradition, will explore some of the deeper mysteries beneath the surface of Christianity. Who was Jesus, and what was he trying to do? Are the Gospels historically accurate? Is Christianity the heir of the old mystery religions? And, most importantly, what use is it to us today?
Explore these and other intricacies of Christian mystical teachings as Richard walks you through the history, ideas, and politics of this intriguing tradition from its inception to the present, and learn the teachings that can lead you to inner transformation.
Format: Richard will prerecord the lectures, and they will be streamed at the scheduled times, during which you will be able to chat with the technical host and fellow participants. Thereafter, participants with questions and comments are invited to email Richard.
Richard Smoley is the author of nine books on spirituality, philosophy, and religion. His work has been praised as "lively, learned, and level-headed." His other books include Forbidden Faith: The Secret History of Gnosticism, The Deal: A Guide to Radical and Complete Forgiveness, and How God Became God: What Scholars Are Really Saying about God and the Bible. Richard is also editor of Quest: Journal of the Theosophical Society in America and has been featured in numerous YouTube videos. Learn more at his website: www.innerchristianity.com.
Click if you would like to order Inner Christianity: A Guide to the Esoteric Tradition.

Registration includes access to recordings of all the classes.

$50 Nonmembers $40 Members

Register here
---
Course Outline
Session 1. Beyond Salvation: Christianity as a Way of Inner Transformation
Many believe that Christianity is simply about salvation from sin. What relation does it have, then, to enlightenment or spiritual liberation? Are they the same thing? Does Christianity hold out the prospect of inner awakening and transformation?
Session 2. Esoteric Christianity throughout the Ages
Where can esoteric Christianity be found in the history of the faith? Has it always been there, or is it a New Age innovation? A look at some major figures and ideas in the past of esoteric Christianity.
Session 3. The Esoteric Teachings of Jesus Christ
The teachings of Jesus Christ contained in the Gospels (both canonical and noncanonical) have deeper meanings than usually believed. Christ himself said that he spoke in parables. What is the key to those parables? What do they tell us about our own inner work?
Session 4. Esoteric Christianity Today
Is esoteric Christianity just a thing of the past? Is it still taught or practiced today? If so, where and what are its teachings?