Thursday, February 7, 7:00 p.m.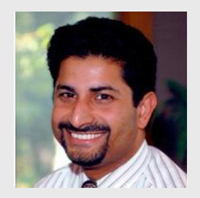 Emotional Intelligence is the ability to sense, understand, and effectively apply the power and acumen of emotions as a source of energy, information, creativity, trust, and connection. It also provides great insight on how emotion influences motivation and behavior. Gain a deeper understanding of self-management and self-awareness for better insight and control over your actions and emotions. As you cultivate a deeper emotional intelligence, you will experience a positive impact in every area of your life – both professional and personal.
Azam Nizamuddin, general counsel for a not-for-profit organization, scholar, and activist will lead this presentation and show us all how we can utilize this important tool of self-awareness to succeed in our lives professionally, emotionally, and spiritually. He is an Adjunct Professor in the Department of Theology at Loyola University of Chicago.
$10 nonmembers, $5 members