Saturday, February 9, 2:00 – 4:00 p.m.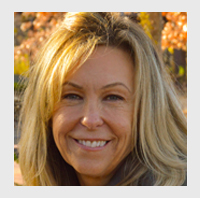 Stress, tension, and trauma all create physical manifestations in our bodies in addition to causing mental turmoil. Learn time-tested methods for calming and healing your mind and body from stressors through a combination of yin yoga and TRE (tension-releasing exercises). Yin yoga is practiced to nourish organs, calm the nervous system, and give greater mobility to the joints. Through yin yoga, we will explore poses that stimulate energy pathways to the kidneys, liver, spleen, heart, and lungs. You will also learn TRE to reconnect with your body's own natural ability to shake out deep, chronic tension patterns and discharge an overcharged nervous system.
Jill Davis is a highly experienced practitioner/instructor of yoga (yin and yang), Energy Touch Healing®, and Tension Releasing Exercises (TRE)®. Jill has refined her teaching through advanced training and often incorporates yin yoga with TRE. She also provides Energy Touch Healing sessions to individual clients. Jill is certified by the Yoga Alliance, has her TRE Provider Certification, and is certified in Energy Touch.
$30 nonmembers, $25 members, $35 at the door