Thursday, March 21, 7:00 p.m.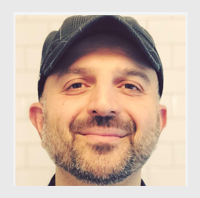 Rumi is greatly appreciated in the West, yet few understand the depth of his spiritual and cultural context or of the many layers of meaning that have been lost in translations from his native Persian. Rumi scholar and Sufi teacher Pouria Montazeri will share some of the main themes Rumi was particularly grappling with in his poetry and work, which act as a map for a sacred journey into the heart and spiritual realm.
Pouria Montazeri grew up with Rumi's poetry and teachings and is fluent in Persian. He draws from his 28 years of experience with Sufism, Advaita Vedanta, and other mystical and contemplative practices as well as his experiences as a teacher, spiritual director/coach, speaker, poet, mindfulness instructor, sangha guide, mentor, and filmmaker to support himself and others to live more creative, peaceful, and meaningful lives. He wrote, directed, and filmed Shams & Rumi: The Fragrance of Axis Mundi, which won many international film awards. For more, visit www.footprintsofrumi.com.
$10 nonmembers, $5 members
Join Pouria, Saturday, March 23 for his workshop: The Sufi Heart: Embodying Rumi's Teachings.