Thursday, April 18, 7:00 p.m.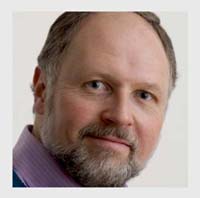 You have likely heard of the secret teachings of all ages – a body of knowledge that goes under many names. Sometimes it's called the Ancient Wisdom or the perennial philosophy. It's reflected in traditions such as Theosophy, the Kabbalah, esoteric Christianity, Hermeticism, Sufism, and many others. It is discussed in many books, but it still often seems hard to pin down what, exactly, it is. Why are these teachings secret? What makes them so? If they're secret, how can we say anything about them at all? Where can one find them? Richard Smoley will explore this line of knowledge, and clarify many common errors and fallacies about it.
Richard Smoley, is editor of Quest: Journal of the Theosophical Society in America. He is the author of 10 books on spirituality, philosophy, and religion. His works include Inner Christianity: A Guide to the Esoteric Tradition; Forbidden Faith: The Secret History of Gnosticism; and The Dice Game of Shiva: How Consciousness Creates the Universe. His next book, God Now: A Fresh View of Ultimate Reality, will be published in late 2019. Richard lectures nationwide and has been featured on numerous YouTube videos. His website is innerchristianity.com.
$10 nonmembers, $5 members