Thursday, May 16, 7:00 p.m.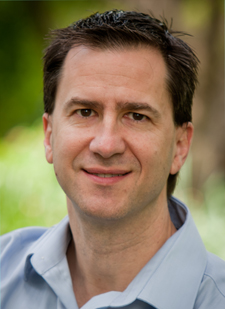 While pain of any kind can be debilitating and life altering if left untreated, it can also be used to indicate root health problems. Treating these root issues can lead to deep healing beyond simply erasing the immediate pain. Acupuncturist Peter Harvey will offer practical insight as to how pain is viewed and treated using traditional Chinese medical techniques and will discuss some of the modern-day parallels in treatments available without the use of drugs or surgery. Through Chinese medicine teachings, Peter will demonstrate how the mind, body, and spirit are one and how disturbances in shen, the spirit of the heart, can affect your health. By learning to treat the root cause of your pain rather than the pain itself, you can experience deep healing of the body, mind, and spirit.

Peter Harvey LAc, MSOM, FABORM, MBA, is the owner of Eastern Healing Inc., an acupuncture and traditional Chinese medicine clinic specializing in the treatment of pain, fertility, and women's health. Peter has extensive experience in treating pain of all types. He began apprenticing in the Midwest and later spent time in Tian Jin, China at a teaching hospital. Peter went on to graduate Summa Cum Laude from Midwest College of Oriental Medicine and is a Fellow with the American Board of Oriental Reproductive Medicine. Peter himself has suffered from chronic pain since he was 16 and is currently pain free!
$10 nonmembers, $5 members