Saturday, June 15, 2019, 10:00am - 05:00pm

Saturday, June 15, 10:00 a.m. – 5:00 p.m.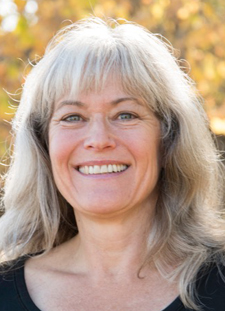 Transform your fear and exhaustion into empowerment and inspiration!
Active Hope is about what we would love to see happen in the world. It's about becoming a participant in bringing those things about. Active Hope a practice, a way of living with purpose. This groundbreaking workshop is designed for those who want and need a deeper sense of inspiration, hope and renewal to support their healing work during these troubling times.
This interactive experience is based on The Work that Reconnects, an innovative process developed by Joanna Macy, internationally-acclaimed author, eco-philosopher, and activist. The Work helps us transform fear and despair into inspiration and a sense of empowerment. Experience the healing power of gratitude, find compassion in honoring your pain for the world, embrace your connections with each other and with the web of life, and realize your potential to make a difference.
The Active Hope workshop includes experiential practices, movement, inspirational readings and teachings, and simple rituals.
Kathleen Rude holds a BS in Wildlife Ecology and an MS in Natural Resources. She began her career as an environmental writer. Her studies of indigenous spiritual practice led her to become a shamanic practitioner and ceremonial leader. She has been mentored by Joanna Macy and is a senior facilitator of The Work That Reconnects. In addition to her Active Hope workshops, she also runs workshops on environmental awareness and Earth-based spirituality. Kathleen is the author of The Redemption of Red Fire Woman.
$65 nonmembers $55 members $75 at the door