Saturday, September 14, 2019, 10:30am - 04:30pm

Saturday, September 14, 10:30 a.m. – 4:30 p.m.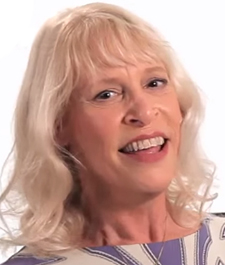 Nature embodies Spirit, and Nature's laws are profound spiritual principles. All living things live in harmony with this wisdom, yet human beings have forgotten this—with dire consequences. We are being called to awaken, to rediscover that we, too, are part of Nature. Participants in this immersive workshop will work with shamanic Wiccan practices to revitalize our senses, including our sense of the sacred, and to heal the wounds of separation from the web of life and from essential parts of ourselves. We'll honor Earth as our mother and ourselves as her children, and to the extent that weather permits, we'll work outdoors.
Practices include:
Working within a sacred circle
Elemental meditations, invocations and blessings
Green Breathing with the assistance of plants
Encountering and working with spirits of place and nature beings
Observing and working with seasonal wisdom and cyclical energies
Making offerings of gratitude
Phyllis Curott is a pioneering spiritual teacher and one of America's first public Wiccan Priestesses, an attorney, and internationally bestselling author. She is Vice Chair Emerita of the 2015 Parliament of the World's Religions, creator of the historic Inaugural Women's Assembly, and drafter of the Declaration for the Dignity and Human Rights of Women, adopted by the 2015 Parliament. Time recently published her as one of "America's leading voices." She is founder of the Temple of Ara, the world's oldest shamanic Wiccan congregation. For more, visit www.phylliscurott.com.
TS Members $60 • Nonmembers $70 • $80 at the door
You can also join Phyllis Curott on Thursday, September 12 for her talk Nature's Secret Magic and the Path to Enlightenment.