Monday, October 14, 2019, 10:45am - 11:45am

Facilitators: Pablo Sender, and Sy Ginsburg

Every Monday, 10:45 - 11:5 a.m. Central time [UTC-05]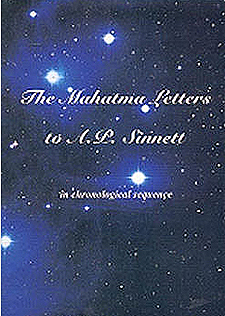 From 1880 to 1885, H. P. Blavatsky's teachers, Mahatmas Koot Hoomi and Morya, engaged in an extraordinary body of correspondence with two influential British men living and working in India. These letters were published in 1923, and since then have become a primary sourcebook of the Esoteric Philosophy, along with The Secret Doctrine. Their profound teachings have challenged, stimulated and inspired genuine seekers and students of the Ancient Wisdom around the world for nearly a century.
Join this online discussion group to explore weekly the content of these letters and further your understanding of this important Theosophical text with the help of experienced students.
Suggested donation - $35

Pablo Sender, Ph.D., became a member of the Theosophical Society in his native Argentina and has presented Theosophical lectures, seminars, and classes around the world. He is the author of Evolution of the Higher Consciousness, and his articles have been published in several Theosophical journals. Learn more at his website: www.pablosender.com.
Sy Ginsburg, J.D. became a member of the Theosophical Society in 1978 and is a past President of the Miami, South Florida branch. He became a pupil of Sri Madhava Ashish and studied with him in the Indian Himalayas every year for nineteen years. Ashish introduced Sy to the Stanzas of Dzyan, the Gurdjieff teaching, the study of dreams, and the significance of the Mahatmas. Sy currently co-facilitates online courses in these studies, He is the author of The Masters Speak: the Teaching Letters of Sri Madhava Ashish, and Gurdjieff Unveiled: an Introduction to the Teachings of Gurdjieff."