Monday, November 11, 2019, 01:00pm - 02:15pm

Facilitators: Ed Moskowitz and Pablo Sender
Every Monday, 1:00 - 2:15 p.m. CDT [UTC-05]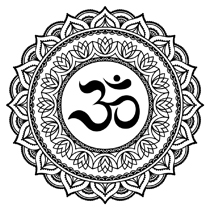 The most fundamental Theosophical teaching states that, underlying the diversity and separation we perceive, there is an ultimate unity. The realization of this One Reality, our eternal and true Self, brings us beyond the realm of conflict and sorrow. Nondualism refers to this state of consciousness.
The primary purpose of this online discussion group is to explore the nondual approach to life, with an emphasis on its practical application. Each meeting will include time to read and discuss teachings on non-duality, and time to share our experiences with exercises suggested for growth in self-knowledge and self-awareness.
On February 25th we started the study and discussion of the book Nothing to Grasp by Joan Tollifson to assist us in this endeavor. Readers say, "The book crackles with the energy of clarity on every page," and "I haven't been this excited about a non-duality book in a long time. [Tollifson has] a remarkable ability to avoid common conceptual confusions, and to explain why we often fall into them." New registrants are welcome at any time.
Edward Moskowitz, Ph.D., is a long-time student of science, Theosophy, Advaita, and meditation.
Pablo Sender, Ph.D., has presented Theosophical lectures, seminars, and classes around the world and is the author of Evolution of the Higher Consciousness.

Registration includes access to recordings of the webinars.

Suggested donation $40