Wednesday, September 12, 2018, 07:00pm - 08:30pm

Wednesdays, 7:00 – 8:30 p.m., September 12 – October 31 (8 sessions)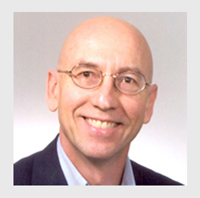 This course will give participants a comprehensive overview of both the theory and practice of meditation. We will use simple techniques such as systematic relaxation of the body and mindfulness of breathing to cultivate greater awareness, concentration, and serenity. Through mindfulness in action, we learn to make meditation an integral part of life. With this foundation, we investigate the nature of emotions and mental states such as anger, irritation, and worry, and realize that we can free ourselves from such states. We discover that through the 'miracle of being awake,' we can choose to live with a peaceful and joyful heart.
Each week will include a period of guided meditation.
John Cianciosi, a student of the late Venerable Ajahn Chah, was ordained a Buddhist monk in 1972 and served as spiritual director of monasteries in Thailand and Australia. He is author of The Meditative Path and is currently the director of public programs at the Theosophical Society.
$60 nonmembers, $50 members