Spirit Circle Drumming
Friday, March 6, 7:00 p.m.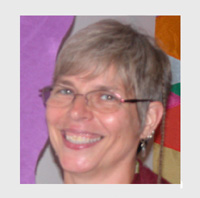 Celebrate your spirit through music and movement. Join us in sacred space for healing rhythms and dance. Based on a blend of traditions, the drum circle draws on our most ancient roots to create expressions of love and joy, raising energy that is held in silence and sent out as offerings of prayer, followed by grounding. You are welcome to bring your own drums, rattles, or rhythm instruments as a limited number of shared instruments will be available.
Karen Tlusty-Rissman is a musician, artist, and celebrant of Spirit in all forms. She has facilitated sacred circles and ceremonies honoring life passages, seasonal transitions, and for healing for the past 30 years. Her practice, based on the belief that all beings on this planet are One, weaves together the common threads of Native American and Pagan teachings as well as Reiki energy work and aromatherapy. Karen plays Native American flute, bass, and plays in the trio, Something Different, with her husband John. She is available for personal consultation and musical performances.
$10