By Tim Boyd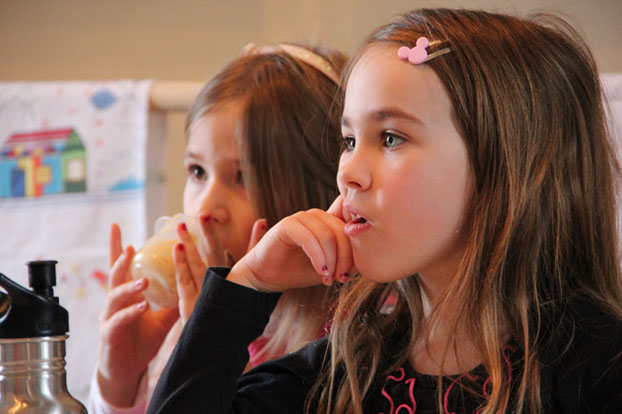 Our head of grounds and maintenance, Mark Roemmich, had told me that a group of people who had started a cooperative school had called him and wanted to talk about what they were doing. He asked if I would like to sit in. It was not that I was looking for yet another meeting, but something about this one seemed interesting. On December 8 two teachers and the school's treasurer sat down with us in the first floor classroom. They started by describing what they were trying to do. At the beginning of this school year their school had come into being. They currently had three teachers and sixteen children aged four to eleven. One of the teachers had Montessori training; another was trained in the Waldorf method of Rudolf Steiner, the third had taught in public school. Their educational approach is firmly rooted in nature. The kids begin each day with an hour of outdoor activity. They learn about the plants, animals, weather patterns, etc. Each week they go on an hour and a half nature walk. All of this in addition to the usual sorts of academic classes.
What they were looking for was a new location for the school. It turned out that they needed to vacate their current premises by January 1 and wanted to know if there was a possibility for them to do something on our campus. The more they talked about their process and dreams the more it became apparent to me that there was a potential fit that could be extremely beneficial to all of us. A good deal of our building is underutilized and my sense was that with a little thought on our part we could find a way to make it work. Over the next couple of days we developed a plan to lease them the west wing of our headquarters building. It has the advantage of being a self contained space where the kids and teachers could conduct classes without affecting the daily rhythms of our TS operations. So, the bottom line is that as of January 9, 2012 the Prairie School began a new life at our national headquarters.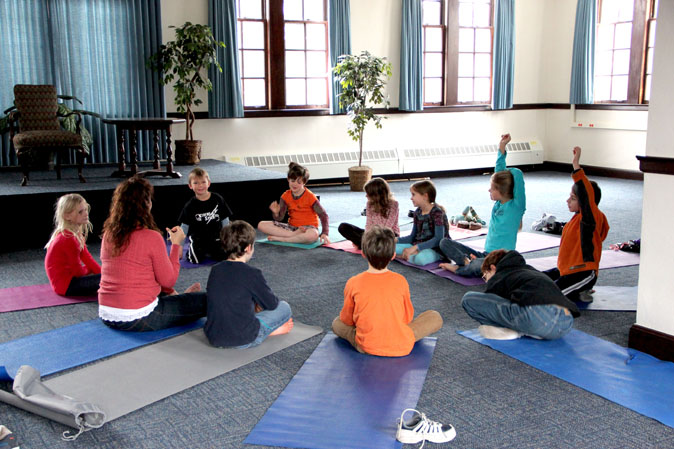 The process of preparing the space for the school required a rapid, organized, and cooperative effort on the part of our staff, but in just 30 days it was accomplished. Great credit is due to Mark Roemmich who organized and executed the logistics of moving people and things. Also Augie Hirt, our CFO, and Jim Bosco, our Chief of Staff, had major roles in the various complicated legal and insurance issues which arose.
The presence of the children has brought a new life to the place. Regularly they are out walking in the labyrinth, having fireside classes at the stone circle, making snowmen each time the snow falls. The parents are coming into our library while they wait for their children; visiting our bookstore; seeking information about the Theosophical Society. New opportunities have been created for people at the school to volunteer at the TSA and for staff and members to volunteer at the school. This is a situation where, with proper attention, everyone wins. I see this type of cooperative engagement with kindred movements as a pattern for our future.
More About the School
Who They Are
Inspired by the natural world, the Prairie School of DuPage offers a rich curriculum that explores life around us, emphasizing the connectedness of all things. They are a pioneering K-3 home school cooperative in the process of becoming an independent school. They offer place-based education as a starting point to teach concepts in language arts, social studies, science, mathematics and other subjects across the curriculum.
Their Mission
"Our mission is to educate and inspire the whole child, and to prepare each student for a life of discovery by cultivating a strong sense of self, compassion and respect for others, and a deep connection with the natural world."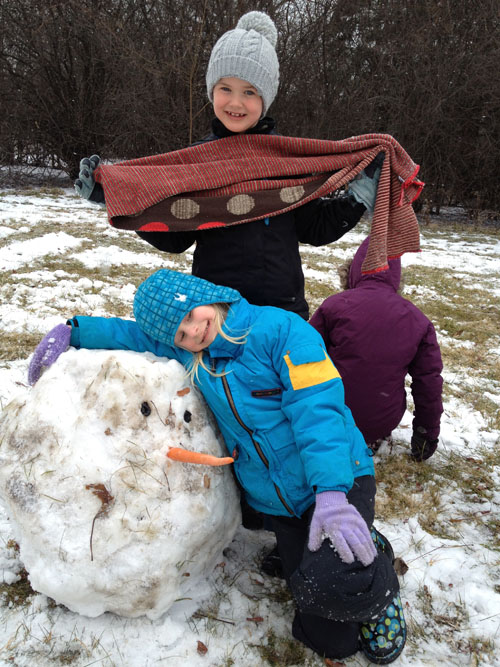 They Do This By
Emphasizing hands-on, real-world learning experiences
Appreciating integrity, honesty, ethics, and compassion as core underlying values
Recognizing the importance of a holistic education
Instilling pride, responsibility, and cooperation among students as future leaders in the world
Fostering in our students a love for learning about themselves, each other, and the wider world community in ways which are respectful, have a depth of understanding, and emphasize compassionate coexistence
Through a Curriculum Which
Develops core skills of reading, writing, speaking and listening, mathematics and science
Promotes a Green aspect in the school culture and classroom which cultivates a deep understanding of and respect for nature, ecology, and the environment
Integrates the outdoors, music, the arts and foreign languages
Recognizes and celebrates international and local geographies together with their cultural and artistic contributions
Is based on continuity and progression
How They Teach
They provide a curriculum that combines holistic, hands-on experiential learning with academic rigor.
The Aims of Their Green Studies Curriculum Are:

• To nurture respect for and understanding of the natural world
• To heighten students' environmental awareness and to promote stewardship
• To develop ecological values out of first-hand experience
• To offer a curriculum which is holistic – integrating all aspects of the child's nature, multiple intelligences, and curiosity for learning – through a hands-on practicum model which is part of an academically rigorous learning program in a school where classrooms are integrated into the natural environment (eco-literacy.)
• To understand sustainability as an entire web of relationships in community, interacting with other communities – human and non-human – in ways that enable them to live and develop according to their nature
• To think in terms of relationships of interconnecting patterns and contexts (systems thinking)
• To collaborate with members of both the school community (mentorship program) and with the wider local community (apprenticeship program)
• To integrate subject matter such as science, mathematics and social studies, contextualizing academic disciplines in meaningful experiential projects
For all inquiries please contact the Enrollment Coordinator at:
enrollment@ThePrairieSchoolOfDuPage.org
www.ThePrairieSchoolOfDuPage.org
info@ThePrairieSchoolOfDuPage.org
To enlarge, click on first picture and then click the "next" arrow.