Depth Astrology with Kelley Hunter
Monthly & Weekly Webinars
For all levels of astrological knowledge offered through the Theosophical Society of America.
Keep up with the Cosmic News for 2014!
Monthly Cosmic News on timely topics followed each month by a Weekly Class Series for interactive discussion, planet by planet.
We will discuss the meaning and current activity of the each planet and relate it to our own charts placements. Please have your birth chart available for reference. If you need one made for you, contact Kelley.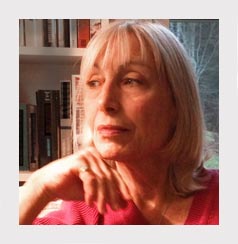 Kelley Hunter, Ph.D, C.A.P., internationally-known astrologer, has explored the cosmic language of the stars for over four decades. Her approach is enriched with perspectives from mythology, Depth Psychology, cosmology and consciousness studies. Author of Cosmic Daily Weather 2014, Living Lilith: Four Dimensions of the Cosmic Feminine and Black Moon Lilith, Kelley also contributes to professional journals, such as The Mountain Astrologer and The International Astrologer. She writes a regular column for The Monthly Aspectarian, a leading metaphysical magazine based in Chicago, as well as her own Cosmic News email newsletter. Kelley has served on the Board of the International Society for Astrological Research as well as on adjunct faculties of several colleges in Vermont. She enjoys the creative process in drama, visual arts and experiential astrology. Kelley lives in Vermont and St. John, Virgin Islands, where she served as Astrologer-in-Residence for the Omega Institute winter programs and the Self Centre at Caneel Bay Resort. She enjoys stargazing between travels, teaching and consultation work. See more about her work at www.heliastar.com and on Facebook (Kelley Hunter, AstroMythology).
---