Saturday, September 23, 9:00 a.m. – 4:30 p.m.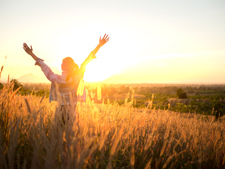 Many of us who are committed to birthing a new, more enlightened era are dismayed by the sheer number of crises we now face. It's all too easy to get stuck in grief and despair or to become detached and disengaged. Instead of succumbing to debilitating emotions, there's another pathway, one that is both joyful AND effective: viewing the current crisis as an opportunity to deepen our spiritual growth and engage in positive actions that can make a real difference for humanity.
By awakening the "soul force" within us, we can turn our upset into creativity, despair into discipline, and hopelessness into fierce resolve to create a better world for generations to come.
$100 nonmembers $80 members $110 at the door Lunch on your own.