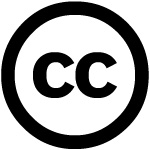 We are proud to announce that we are going to be changing our terms of use on the website. That may sound ominous, but I think the changes we are making will be agreeable to everyone who uses our website! We are going to license our audio programs under the
Creative Commons
Attribution, Non-Commercial, Non-Derivatives license. What this means is that we want you to download our audios and share them! Just as we are giving them away for free, we want you to share them as well. Post them on your website. Email them to friends.
This license means we are waiving most of the typical copyright "all rights reserved" junk. Let me explain the rights we are reserving. Attribution means that you give us credit for producing this material. That means you point a link towards our website if you are using it on yours. Non-commercial means you don't sell it. Non-Derivatives means that you can't modify it. You can read more about the details of this license and how it works here.
http://creativecommons.org/licenses/by-nc-nd/3.0/
We feel this license is perfectly in-line with our mission, and we will also be looking at ways we can further impliment this license in other areas of our website.