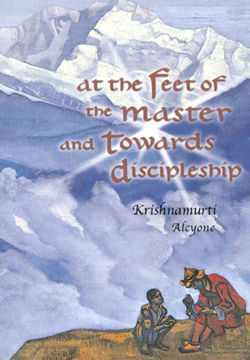 This series presented by David Bruce, Tim Boyd, Pablo Sender, and Juliana Cesano explores the small but esoterically rich Theosophical classic by Jiddu Krishnamurti, At the Feet of the Master.
 
 
 
 
 
 
Introduction: About the Book
- David Bruce (Web only)
April 6th, 2011.
 
Part 1: Discerning between the Real and the Unreal - David Bruce
 
Part 2: The Uncolored Mind - Tim Boyd
April 13th, 2011.
 
Part 3: Six Virtues for Daily Living - Pablo Sender
April 20th, 2011.
 
Part 4: The Web of Everlasting Love - Juliana Cesano
April 27th, 2011.