Tuesdays, 7:00–8:00 p.m.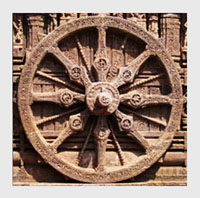 Join our exploration of the essential spiritual aspects of the Oneness of Life. Meetings are devoted to inquiry and meditation. We also engage in monthly service projects or group activities. Current study: The Hindu scripture The Bhagavad Gita translated by Annie Besant and Bhagavân Dâs and The Bhagavad Gita: A Study Course by John Algeo.
Email DharmaStudyGroup@theosophical.org for more information.
Donations are appreciated.