Tuesdays, 7:00–8:00 p.m. No meetings in after July 2 through August. Next meeting September 10.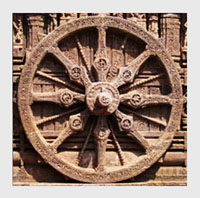 Join our exploration of the essential spiritual aspects of the oneness of life. Meetings are devoted to inquiry and meditation. We also engage in monthly service projects or group activities. Books for discussion: Think on These Things by J. Krishnamurti and The Spiritual Life by Annie Besant. All are warmly welcomed.
Email DharmaStudyGroup@theosophical.org for more information.
Donations are appreciated.