Due to the evolving COVID-19 situation this class is temporarily suspended. Check back soon for updates.
Wednesdays, 7:00 – 8:15 p.m.
Winter Session: January 15– March 25 (11 sessions)
Spring Session: April 8 – July 1 (13 classes)
Summer Session: July 8 – August 26 (8 classes)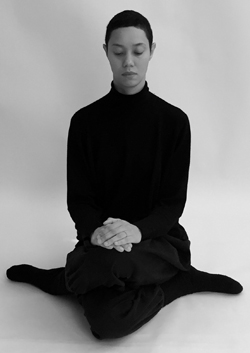 Remove mental stress and release physical tension!
This class uses a system of yogic study modeled around the practices of Zen Meditation, Traditional Chinese Medicine, and Traditional Chinese Longevity Practices. Each class is tailored to address current mental stress and physical tension experienced by participants, then proceeds with a relaxation meditation followed by releasing, strengthening, and energy circulation practices. The goal of these practices is to ultimately teach the practitioner how to return to an original state of health and well-being.
Tasmin Walker began her physical training as a professional ballet dancer. She is certified in multiple styles of yoga and has spent several years in meditation centers around the world. She has committed her practice to the life study of health, wellness and preventative medicine. She is currently pursuing her doctorate in Traditional Chinese Medicine at Beijing Mebo Traditional Chinese Medicine Training Center, in Beijing, China.

Winter Session: TS Members: $120 • Nonmembers: $145 • $14 per session

Spring Session: TS members: $130 • Nonmembers: $155 • $14 per class

Summer Session: TS members: $80 • Nonmembers: $95 • $14 per class