Mondays, 7:00 – 8:00 p.m., September 16 – October 21 (6 Classes)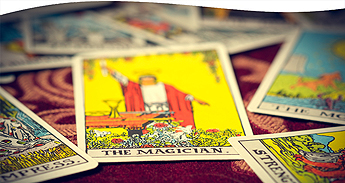 It's been said a picture is worth a thousand words. If this is true, imagine for a moment how many words must be contained in the 78 cards of the Tarot. The divining capabilities of these symbolic illustrations are staggering. This course will teach you how to use the Tarot for divination, psychic awareness, and tapping into the full potential of the mind. Whether you are intrigued by its mystery, philosophy, or symbolism, you must first learn to "use" the Tarot before delving deeper into its meaning. Students will leave the very first class already able to read their Tarot cards. Get ready for a new way of "seeing" using the Tarot.
Topics include:
History and background of the Tarot
Starting point definitions of each card
Basic intuitive interpretation techniques of the cards
Breakdown of a card layout and how to apply it in a reading
Vincent Pitisci is a life-long student of metaphysics and mysticism. A friend of the Theosophical Society since the 1950s, he teaches and lectures throughout Chicagoland. He is the author of Genuis of the Tarot: A Guide to Divination with the Tarot and The Essential Tarot: Unlocking the Mystery. As a professional psychic and Tarot advisor, Vince also conducts phone readings worldwide.
TS members: $70 • Nonmembers: $80