Tuesdays, 7:00 – 8:00 p.m., January 28 – March 3 (6 Classes)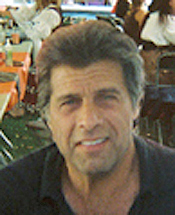 Learn how the uncanny ability to predict the future using Tarot cards can now be explained and confirmed with viable cognitive psychological facts. Today, the application of Tarot card reading can be seen as a form of artificial intelligence that allows us to find new answers and solutions to objectives not seen before sitting down with the cards. Understanding why the Tarot works helps us read with more accuracy. Novice and experienced Tarot readers alike will learn how to use Tarot cards to predict the future with more accuracy than ever before.
Vincent Pitisci is a life-long student of metaphysics and mysticism. A friend of the Theosophical Society since the 1950s, he teaches and lectures throughout Chicagoland. He is the author of Genuis of the Tarot: A Guide to Divination with the Tarot and The Essential Tarot: Unlocking the Mystery. As a professional psychic and Tarot advisor, Vince also conducts phone readings worldwide.
TS Members: $70 • Nonmembers: $80