Wednesdays, 7:00 – 8.30 p.m., February 26 – April 15 (8 classes)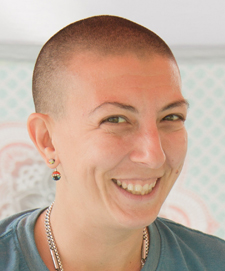 This 8-week program is based on the New York Times bestselling book Notes from the Universe by Mike Dooley. Based on the principle that "thoughts become things," the program encourages people to examine beliefs and thoughts that have been limiting and may be leading to struggles and negative choices, then helps them discover ways to redirect those beliefs and thoughts. This is an empowering program for people who find themselves in difficult situations, those beginning a new life journey, and everyone looking to bring more peace and joy into their lives.
Jessica Amorosa studied personally with Mike Dooley and has been a certified Ippie (Infinite Possibilities) trainer since 2014. She originally sought training because this book transformed her life and she wanted to help her struggling family members. She now shares this program all over the country, hoping to empower everyone she encounters.
TS members: $80 • Nonmembers: $90 • $100 at the door
You can also join Jessica for her workshop Introduction to Thai Bodywork for Self-Care on Saturday, January 25.