Mondays, 7:00 – 9:00 p.m., April 6 – April 27 (4 sessions) Due to the evolving COVID-19 situation, registration for this class is temporarily suspended. Check back soon for updates.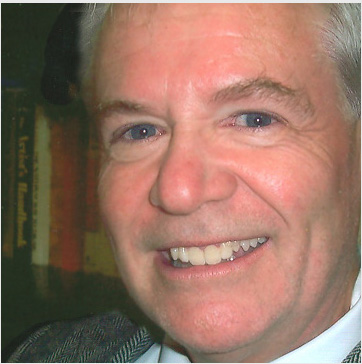 In this four-week class, we will look at natal charts and apply the various rules of interpretation learned in beginning astrology classes. Each week we will examine and interpret at least one or two charts. These horoscopes will be a combination of famous people in the news, famous people who have passed on, charts the students want to look at (family members, friends, or just about anyone), and even a mystery chart or two.
If you feel you are ready to interpret the birth chart then this class is for you! Instructor Dave Gunning will provide the charts. All you have to do is take any notes you wish, put on your right-brained thinking caps and jump right in! This highly interactive class will provide a lot of very good practice and will be lots of fun!
Contact Dave Gunning at astrogunning@sbcglobal.net to provide any names and birth information for people's charts you want to look at in class or any other information you wish to obtain.
Dave Gunning has been an astrological consultant, teacher, and lecturer for the past 38 years. He has also written articles for Dell Horoscope magazine. For the past nine years he has been lecturing and teaching astrology through the Stargazers astrology group at the Theosophical Society. His consultations come from a spiritual and psychological point of view.
TS members: $130 • Nonmembers: $140
Lesson Plan
We will look at one or more natal charts per week and apply these Sixteen Rules of Interpretation:
1. Planetary focus and planetary strength: The most challenging and most favorable major aspects (aspects with the tightest orbs)
2. Syndromes: Aspects that run together, such as multiple conjunctions, multiple oppositions, grand trines, t-squares, grand crosses etc.
3. Chart patterns: The seven classic chart patterns. Though uncommon in most horoscopes, when seen have a tendency to override the other rules of interpretation
4. The rising sign and its lessons
5. The esoteric sign and weakest sign in the chart (if they exist): Use the ten planets, the rising sign, and the midheaven (based on the elements and modalities of the planets in the signs)
6. The planetary ruler of the ascendant and its aspects
7. The "tar of destiny: The planet that rules the sign the Sun is in and its aspects
8. The planetary ruler of the chart and its aspects (based on dispositors)
9. All other major aspects from the tightest to the widest orbs
10. Planets in the houses and their aspects
11. All other planetary house rulers and their aspects
12. The faster moving planets in the signs
13. The Moon's nodes in the signs and houses
14. The minor aspects
15. The slower moving planets in the signs
16. All other signs on the house cusps including intercepted signs and house