Wednesdays 7:00 – 8:30 p.m., April 8 – May 27 (8 classes) Due to the evolving COVID-19 situation this class is temporarily suspended. Check back soon for updates.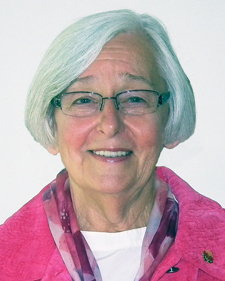 This 8-week class will focus on two aspects of waking up: meditation and mindful attention in your everyday life. Each week we will look at a different aspect of meditation that will help develop a skilled attentiveness in your practice. We will then focus on an aspect of daily life to which you can bring mindful attention. This will include activities such as eating, listening, walking, and working with compassion and loving-kindness in action. We will spend part of one class on the grounds, weather dependent.
Margaret McKenzie has been teaching meditation for the past 20 years. She is a senior Dharma teacher in the Kwan Um School of Zen. Margaret taught meditation at the College of DuPage for 10 years and currently leads a student "drop in" meditation group at the college. She is also a licensed clinical social worker currently working at a local hospital.
TS members: $70 • Nonmembers: $80 • $90 at the door