Mondays, 6:30 – 9:00 p.m., June 1 to July 6 (6 sessions)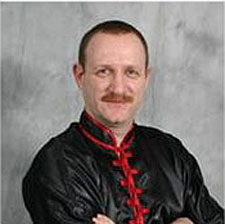 Taoist mystics have practiced longevity exercises for millennia with the goal of prolonging life and ultimately achieving immortality. What are the philosophies and exercises that lead them to these practices? Part lecture and part practice, this class aims to demystify the Chinese philosophy of yin and yang, the Tao, the five elements and more, and to teach the basic qigong exercises that lead to health and longevity. An ideal class for those new to Chinese philosophy, qigong and t'ai chi.
John Robertson has nearly 20 years of experience practicing and teaching t'ai chi ch'uan and qigong and is a student of Taoist philosophy. He is a Level 7 Certified Qigong Instructor with the World Ki Gong Club and a Certified Advanced Instructor and professional member of the National Qigong Association. John owns Seven Stars Martial Arts in Winfield, IL. For more, visit www.7StarsMA.com.
TS members: $80 • Nonmembers: $100